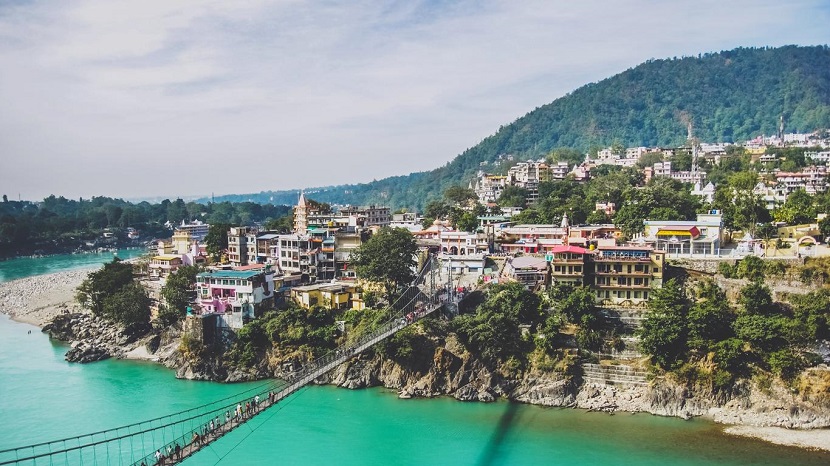 Rishikesh's real estate market has been steadily expanding. Both residents and visitors growing desire for real estate may cause property values to rise, offering enticing returns on investment.
In addition to its beautiful scenery, agreeable climate, and thriving tourist sector, Rishikesh has become well-known due to the growing demand for real estate. Due to the reduced investment costs and better expected profits, the city's real estate industry has quickly picked up steam.
Pioneering investors ready to venture into Tier 3 cities are drawn to places like Rishikesh because of the high pricing and overabundance of real estate investment in metropolises. Because of its religious significance and position at the foot of the Himalayas, there are seasonal increases in visitor numbers that may be relied upon to provide significant returns on homestays and hotels.
However, you must consider the advantages before investing, even in Rishikesh.
Some of the benefits of investing in a Hotel For Lease in Rishikesh are:
Favourable State policies
The government of Uttarakhand's real estate laws sustain a market that is favourable to buyers. There are no size restrictions on properties purchased inside a city's municipal borders by non-state buyers unless the plot is intended for conversion to agricultural land.
According to the State's Land Ceiling Act, a foreigner purchasing an agricultural plot outside of the city borders is limited to a maximum land area of 250 square metres. The government permits outsiders to transfer land with exceptions.
Income from Secondary Property
Due to the high prices of hotels, a large number of individuals from Chandigarh and Delhi have made investments in Hotel For Lease in Rishikesh. To draw in guests, these hostels provide a customised, cosy stay with charming, rustic interior decor. To make the lodging process easier, the majority of investors sign up on well-known sites.
Expanding Tourist Sector
More and more people are visiting Rishikesh for adventure sports, yoga retreats, and spiritual tourism, making the city a famous tourist destination. Investing in a Hotel For Lease in Rishikesh will provide you with a chance to take advantage of this expanding market and earn rental income.
Varied Asset in the Yoga and Well-being Hub
Known as the "Yoga Capital of the World," Rishikesh draws travellers from all over the world who are interested in yoga and wellbeing. Investing in a Hotel For Lease in Rishikesh that serves the wellness sector, such as holistic health centres, yoga studios, or retreat centres, might help you take advantage of this expanding market.
An Asset with Diversity
Investing in a second property broadens your portfolio. Additionally, investing in a Hotel For Lease in Rishikesh increases profits because visitors come here all year round, except for a few months during the summer.
Cultural and Spiritual Importance
People who are interested in yoga and meditation go from all over the world to Rishikesh, a place rich in spiritual and cultural value. Consequently, investing in a Hotel For Lease in Rishikesh might afford you a special chance to fully immerse yourself in the rich cultural legacy of the area.
Reasonably Priced Real Estate
In comparison to other major Indian cities, Rishikesh has comparatively cheap real estate. Because of this, it's a desirable choice for those wishing to invest in real estate without going over budget.
In conclusion, with its stunning views of the Ganges River and the mountains, Rishikesh is tucked away in the foothills of the Himalayas. For those seeking serenity and a closer relationship with nature, the city's calm atmosphere and spiritual vibe make it the perfect destination.
Also, it draws a sizable number of tourists from both local and foreign countries. For individuals wishing to invest in assets serving the tourist sector, including hotels, guesthouses, or vacation rentals, this offers possible chances.